Rui's post-defense presentation to share her journey for pursuing a Ph.D. degree, April 29, 2022.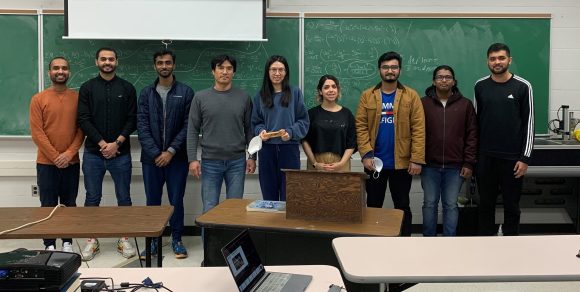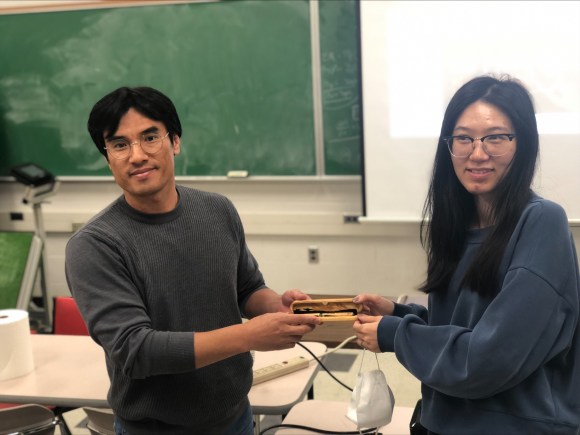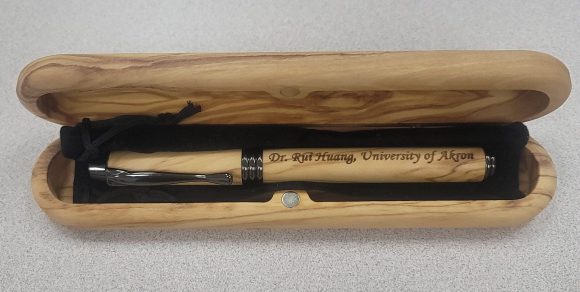 ---
Lunch together in March 10, 2022.  Free lunch from Sarath.  He won the Best Poster Award from ACS Rubber.
Attendees (from left to right): Bharath Reddy, Bipendra, Mazen, Ahadur, Sarath (host), Jarir, Bahareh, Rui, and Jae-Won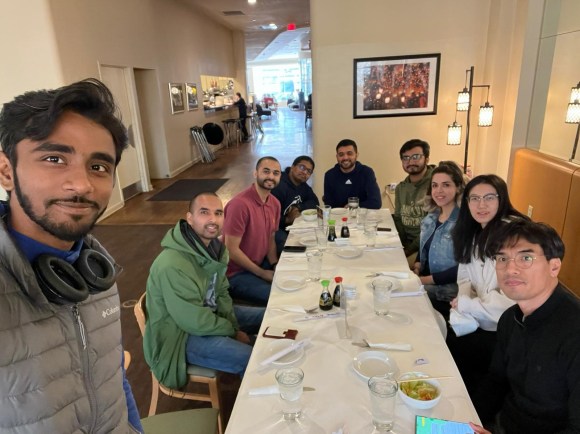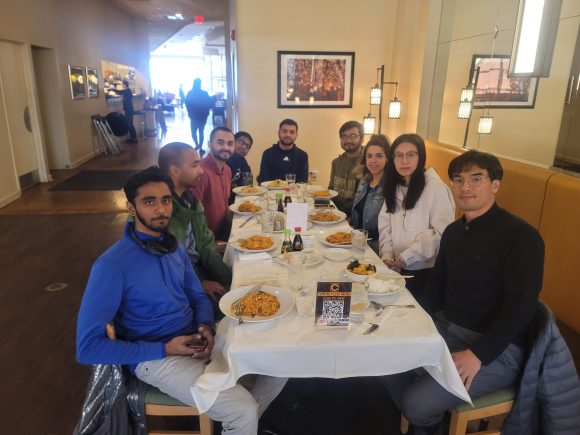 ---
Due to the pandemic, year-end lunch meetings were made with a small group.  Hoping to have all in a single photo in the near future.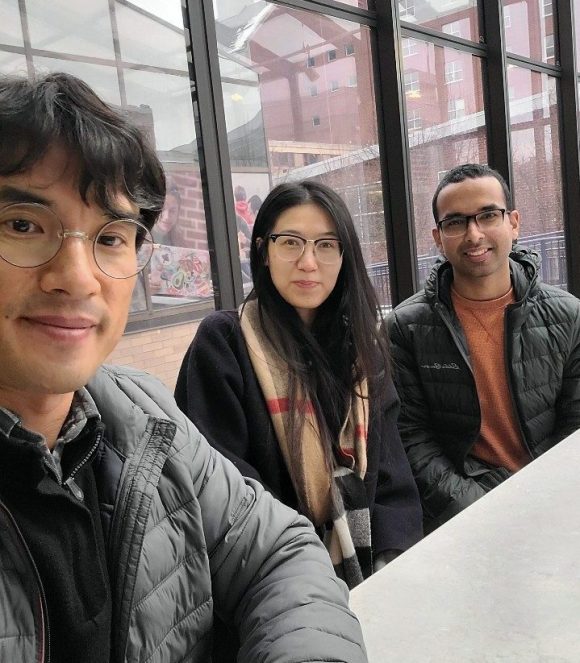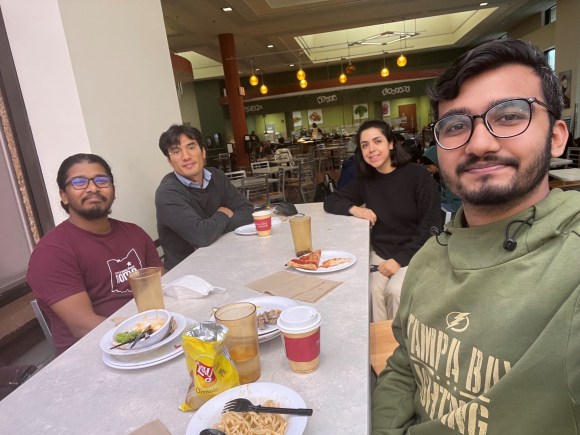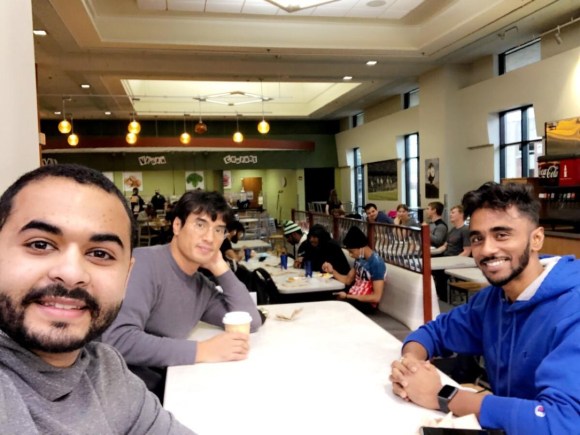 ---
After Mid-west American Society of Biomechanics in Sep 2021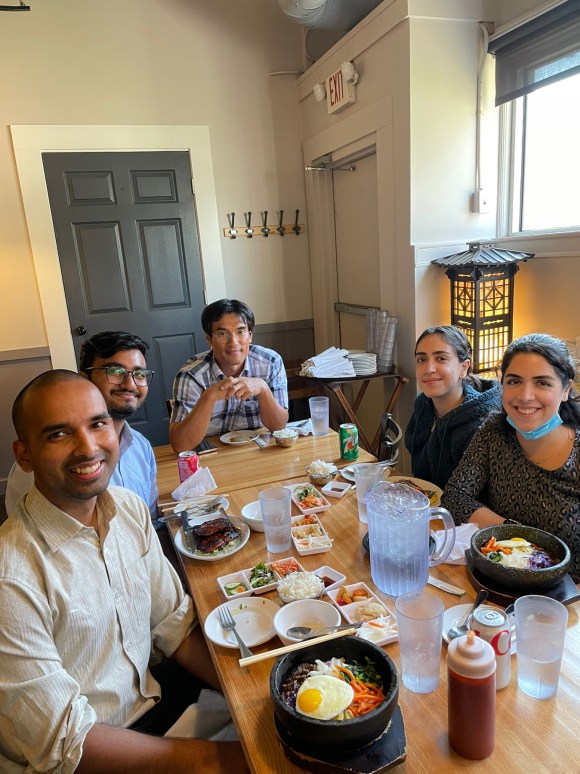 Long time no in-person presentation… Made in American Society of Biomechanics in Sep 2021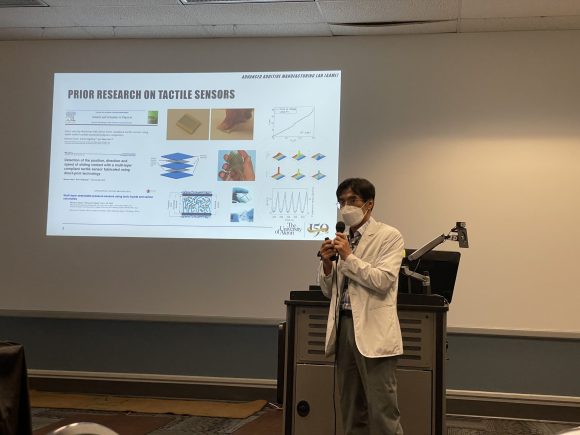 ---
First virtual lab meeting with  the current members and future students.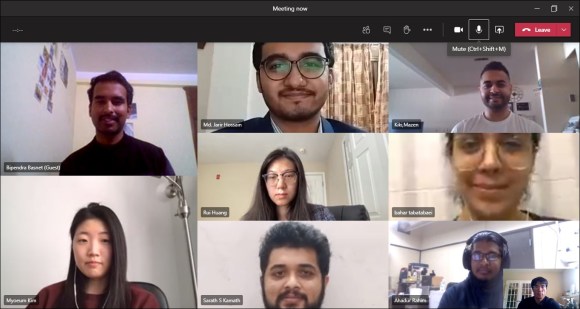 ---
Due to Covid-19, the lab members got together outside in Aug 18 2020 and had a small party for welcome and farewell.  Mazen joins and Byungchul leaves.  Byungchul's son also joined the party.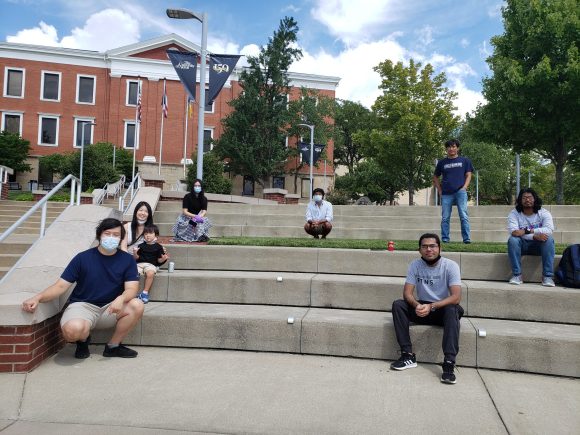 Dr. Choi gives a gift to Dr. Emon for his graduation (Aug 18 2020).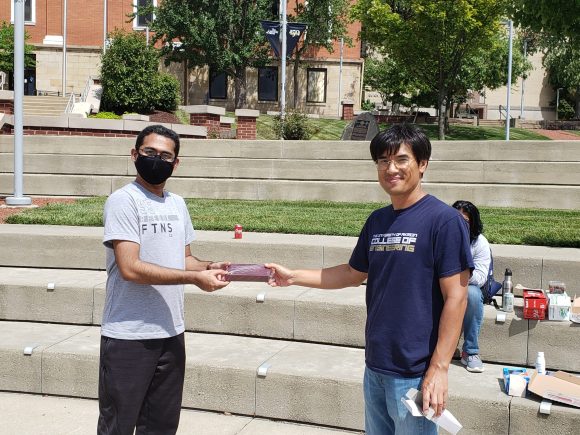 Online Ph.D. Defense for Mr. Md. Omar Faruk Emon in April 2 2020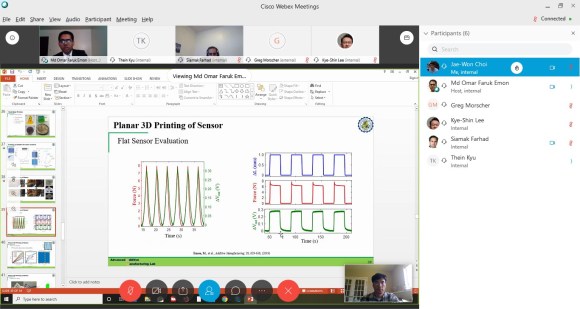 ---
A gift for Dr. Alkadi was delivered by Dr. Felicelli in May 6 2019, on behalf of Dr. Choi due to his professional development leave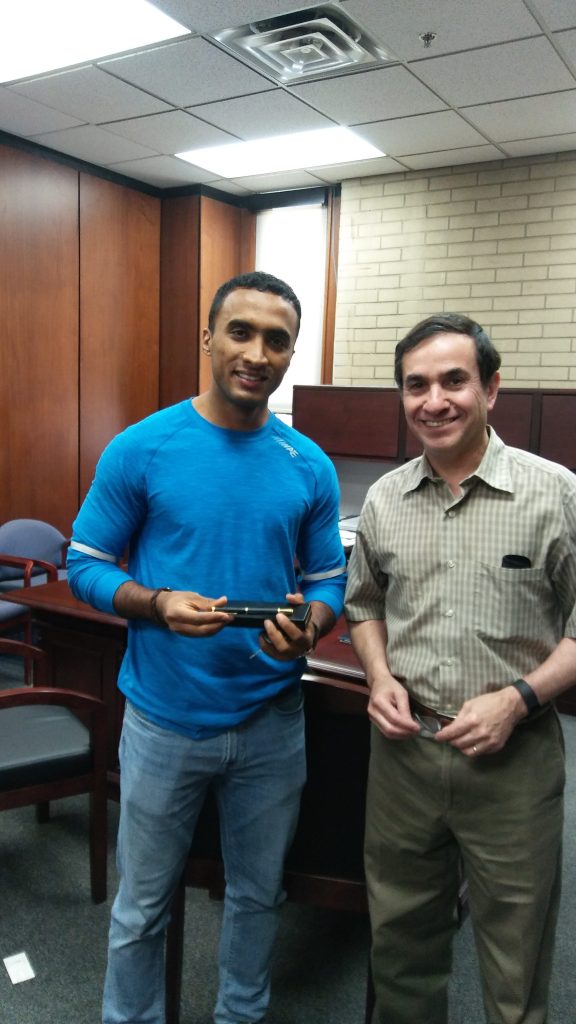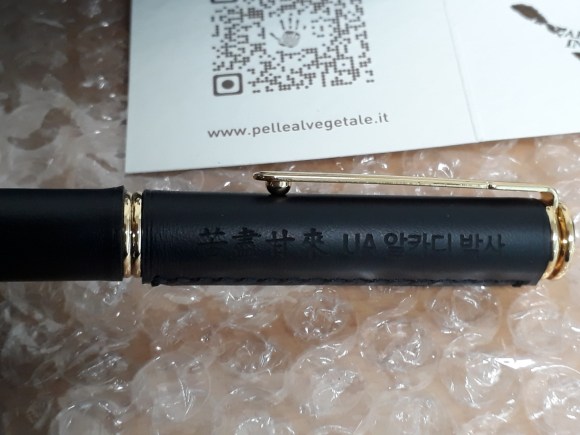 ---
Lunch together in April 1 2019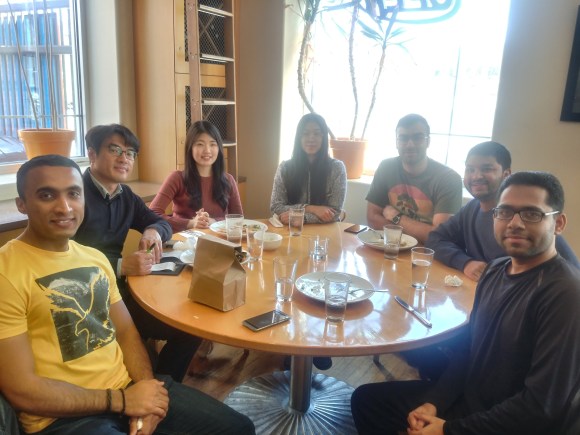 ---
A semester-end lunch meeting (May 9 2018)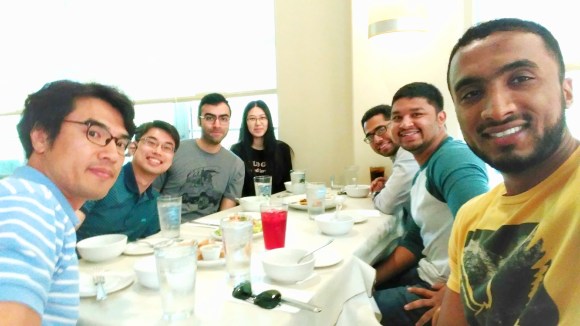 ---
Researchers from Osstem, ANU and CBNU visited UA and AmericaMakes.  Dr. Eric MacDonald gave an AmericaMakes tour. (Jan 11 2017)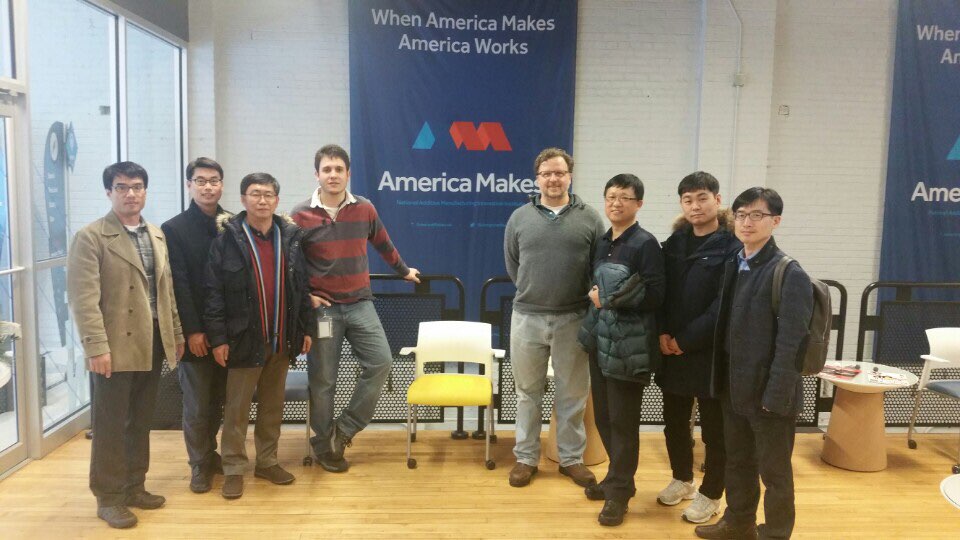 ---
Dr. Yanfeng just graduated!  Congratulations! A photo was taken with his wife and son, Benjamin. (Aug 20 2016)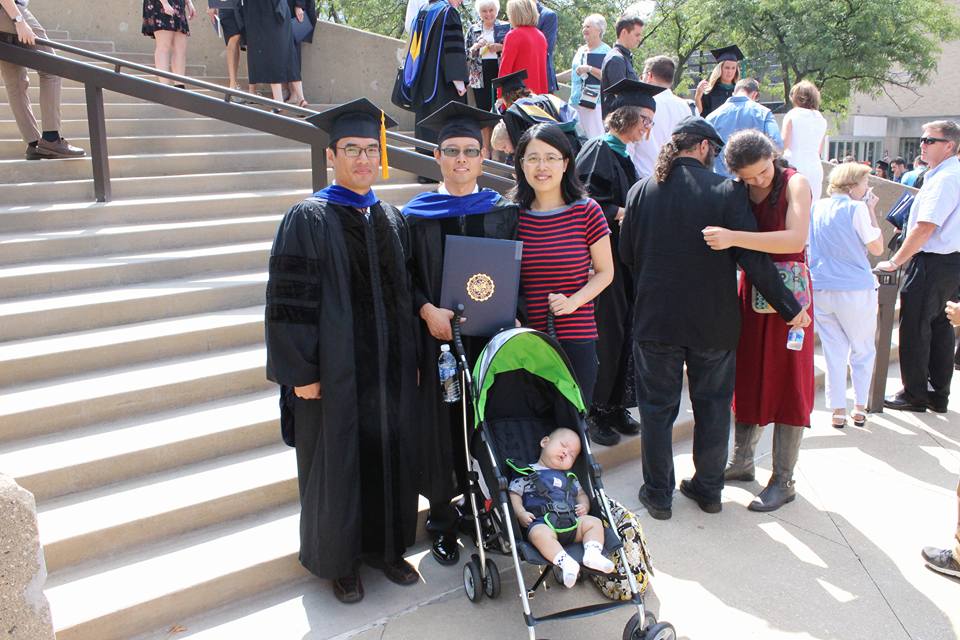 ---
Dr. Seung-Jae Lee (Wonkwang Univ., Korea) and his students visited UA. (July 2016)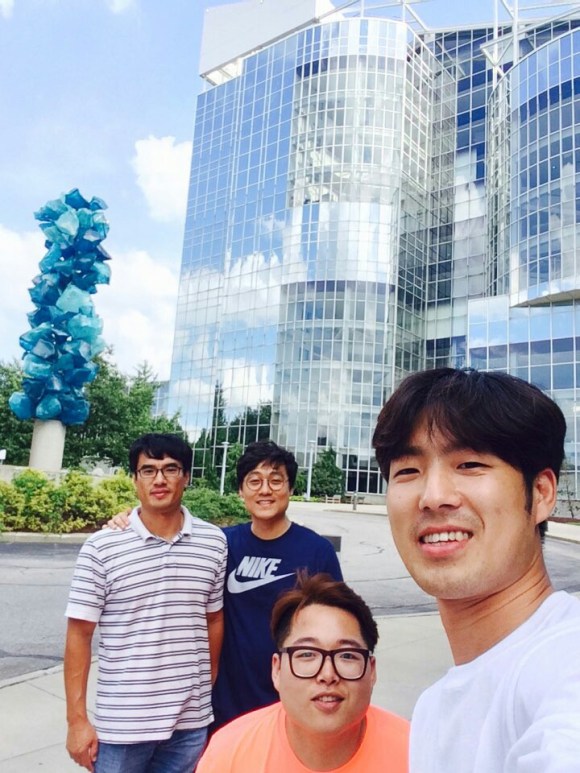 ---
Morteza was called Dr. Vatani! Congratulations!  One shot with the committee members. (May 12 2015)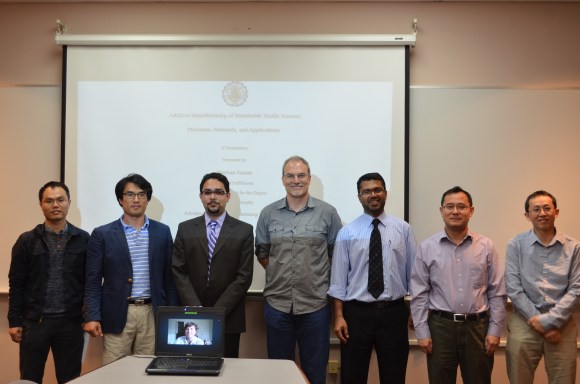 Morteza is defending his Ph.D. thesis (May 12 2015)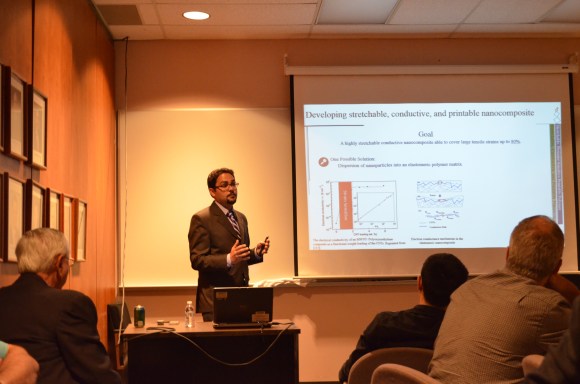 ---
Dr. Ho-Chan Kim (Andong Nat'l Univ., Korea), his students, Dr. In-Hwan Lee (Chungbuk Nat'l Univ., S. Korea) and his students visited AAML. (August 2013)